Poppies, like heroes, can be found everywhere.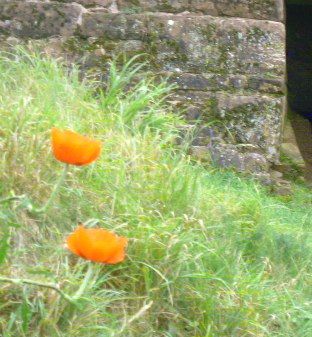 Copyright Lillian Francis
If you need more food for thought though, check out the poems of Wilfred Owen, who was killed on 4 November 1918 during the battle to cross the Sambre-Oise canal at Ors. This link will take you to
The Sentry
, where Owen packs enough visual imagary to fill a short story into a poem. His other poems are listed on the right; all will make you think if you care to do so.