Whoa! Looks like I've managed to let February pass me by.
First off I have to confess that February's reading plan more or less went out of the window with the announcement that Samhain Publishing was finally closing its doors on 28th February. I knew I had no chance of buying all the books on my wishlist but I had some sequels on the list where I still hadn't read the first book so these took precedent.
So what books can I pull out of those I read to recommend to you this month?
Back in January I started Megan Derr's Jewel Bond's series with a very sweet secret admirer story called 'The Admirer'. This is the first of four books loosely connected by being written in the same 'world'. To quote the author these are 'tales of mages, warriors, and the unbreakable bonds between them'.They are all set in different time periods and the only overlap is the occasional mention of characters from other books. Also the order of the books is not chronological. Each story could easily be read a standalone, although I believe that the depth of world building is only enhanced by having read the previous books.
Kiss the Rain (Jewel Bonds #2)
- This is a prequel of sorts to The Admirer. It takes us back in time and tells the story of how the Heads of combat and magic at the Royal University met. Selsor (mage) is disillusioned and finds it hard to trust and believe what is right in front of him. Jenohn (soldier) is like an adorable puppy, never taking no for an answer and meeting Selsor's negativity with laughter and a go to attitude.
An Exception (Jewel Bonds #3)
- This was a short read (under an hour) and I think that is where particular story suffered. There were several time jumps and these could have been utilised to squeeze in an extra scene or two to eek out that delicious sexual tension that I needed to bump this read from satisfying to perfect.
How to Court a Librarian (Jewel Bonds, #4)
- This last story in the series is a freebie from the author's website. As such it is in no way as polished as the rest of the stories (in fact it starts at Chapter 2). The story, however, is adorable. We only get Elendt's pov from his journal excerpts at the beginning of each chapter. He's cute and manages to break through the wall that grumpy mage librarian, Carlis, has built around himself.
Honestly I'd love a longer novel in this series, something that maybe ties all these couples together, but the series has been around a while now so I think it is unlikely to happen. I'd definitely recommend this series for short, (mostly) sweet fantasy reads with little to no steam.
In January I also read The Actor and The Earl by Rebecca Cohen, book 1 in the Crofton Chronicles. I followed this up by finishing the remaining historical books in this series.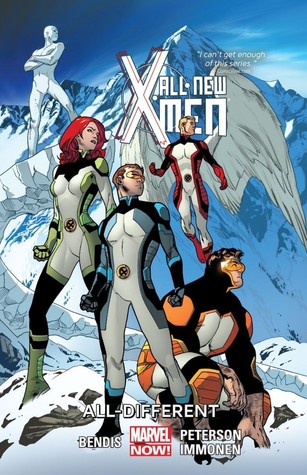 Even though I haven't reviewed this I'm leaving it here
because the artwork is amazing and
it was by far my favourite comic book read of the month.
Duty to the Crown (The Crofton Chronicles #2)
- Enjoyed this even more than the first. Still only Sebastian's POV but there is no doubt from Anthony's actions that he loves Sebastian and how badly the Queen's request hurts him.
Forever Hold His Peace (The Crofton Chronicles #3)
- When 'Bronwyn' is accused of witchcraft it is time to lay her to rest before Anthony and Sebastian's ruse is discovered. The baddies were obvious in this one and maybe the retribution was a little too pat but I enjoyed the relationship development and Bronwyn was given a decent send off.
Book Two was my favourite book in the series, but in this case you really can't read one without the others and they must be read in order. Despite the epilogue at the end of book 3 there is another book in the pipeline with these characters, I know, because I have read it. And it may just be my favourite of the lot because we finally get Anthony's POV.
I plan to read the contemporary Crofton book, Saving Crofton Hall, in March.
Fanfic next? How about some Stucky?
haha, jk
by relenafanel. I cried gentle tears all the way through this one as Bucky struggled to figure out how he felt about Steve. Non-superhero AU.
And I'll finish with the most surprising read of the month,
Hell's End
by Ally Blue. I honestly thought I wouldn't like this. Post-apocalyptic and scifi. Both are very low on my genre reads. It didn't help that the it started with the possibility of cannibal activity, in fact there is little doubt that one of the MCs has eaten human flesh, more than that, his former camp mates. Welcome to dystopian romance, people. But what we actually had was an exciting, plotty conspiracy with two leads who were really cute together, loving in love while trying to convince themselves that caring was the one thing they couldn't allow themselves. There were even tears. Mine, that is. And I certainly wasn't expecting that from this book. I enjoyed this so much I bought the sequel, even though the lead in that one creeped me out so much every time he appeared in this book.
I feel bad leaving you with a rec for a book that has just gone out of print, but maybe you have been sitting on it for a while, in which case, read it. Or maybe you want to stalk the author to find out when it will reappear, because it would be a shame to lose this book from bookshelves everywhere.