Nativity
Taken by Me!
Ahh, the nativity. Who can forget it? Snotty nosed kids in sheets and tea towels with their Dad's dressing gown belt marching across the stage with a stuffed sheep tucked under their arms. Or the kid at the back all in brown with ears and tail, and picking his nose 'cos the donkey has no lines and doesn't do anything. The darlings that
have
to be Mary or Joseph or the Angel, even when they don't want to be.
We can attribute the first nativity to St Francis of Assisi in 1223. Concerned that Christmas was becoming too focused on gift giving (sound familiar) St Francis set up a nativity scene in a cave near Greccio, Italy to remind people of the story of the nativity. This first nativity used live animals and possibly people--of that the accounts are uncertain--while St Francis preached the story of the birth of baby Jesus to the gathered villagers.
While researching the nativity this timely story caught my eye--luckily I was late putting this post together or I would have missed it.
Man crashes car after drink driving, decides to hide from the police in a nativity scene.
The tweets in response are priceless.
and
New Release
or New Lease of Life
.
Both apply.
My new novel New Lease of Life is due for release on the 25th December.
Despite its release date New Lease of Life isn't a Christmas story. It doesn't even take place in December. But the ideals of Christmas can be found within its pages: giving, forgiveness, and extending a helping hand to a stranger. There may not be snow on the ground or sleigh bells in the air but hopefully this story will leave you with the same feels as the best Christmas stories. *glances up* No, not
that
one.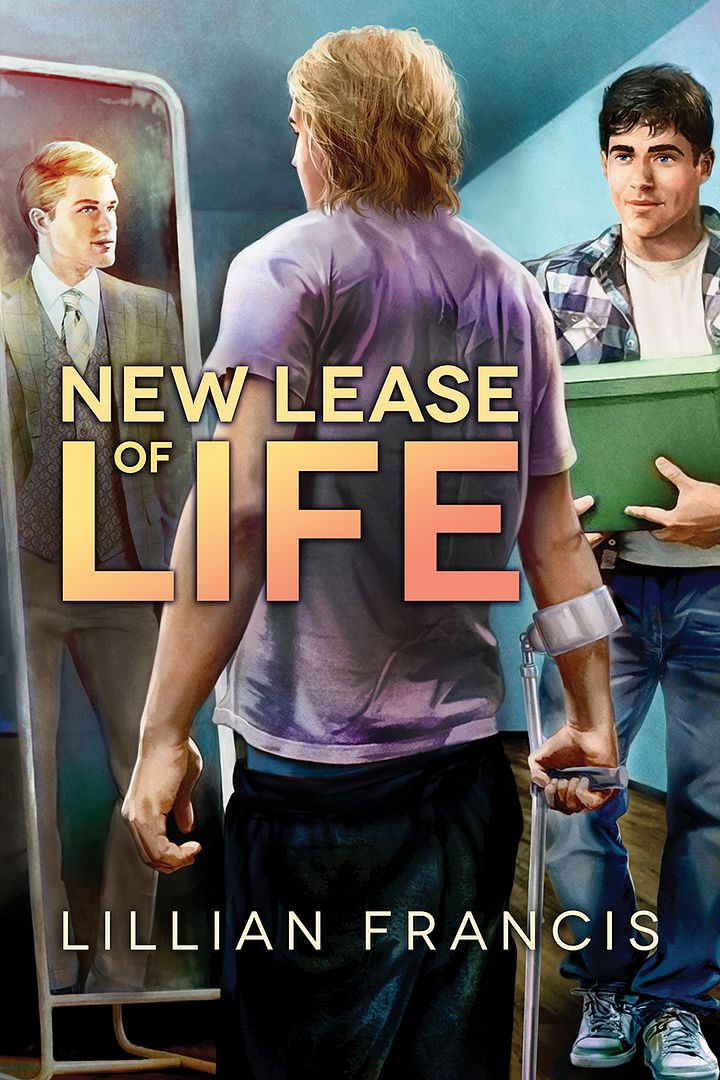 Cover by Paul Richmond
Blurb
Phillip used to laugh a lot, back when his friends called him Pip. However the good deed that left him hospitalized not only marred his body, it stripped him of his good humor too. Ever since, he has pushed his friends away and shut out the world. Donating his vintage clothing to a charity shop should have been the final act in a year-long campaign to sever the links with the man Pip used to be, but the stranger on his doorstep awakens feelings in Pip that he hasn't experienced since the incident that left him angry at the world and reliant on the cold metal of the hideous hospital-issue crutch.
Colby forces his way into Pip's life, picking at the scab of his past. Colby isn't interested in Pip's money or his expensive address. He has only one goal: to make Pip smile again. With every moment in Pip's presence, Colby chips away at the walls Pip has built around himself. Pip knows it's impossible to fight his attraction with Colby's sunny disposition casting light into the darkness in his soul.
It's available now to pre-order.
Dreamspinner Press
Amazon US
Amazon UK
AllRomance ebooks
Kobo
It's also available in
paperback
.