X-cited (and a little nervous)
Tomorrow is release day for New Lease of Life.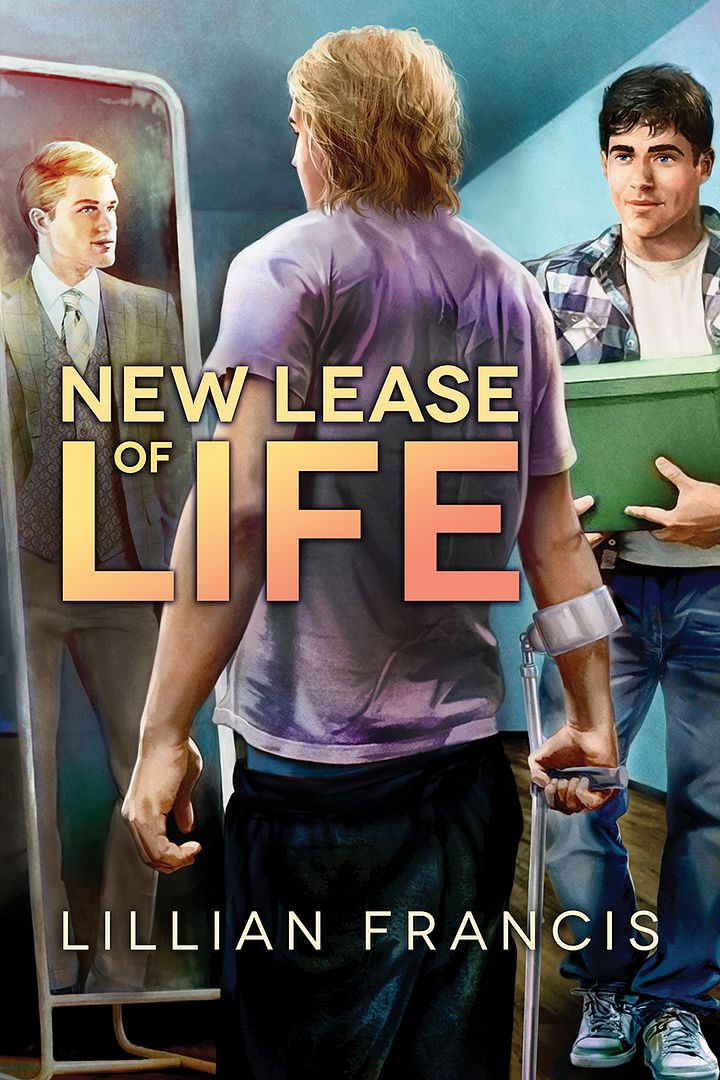 Cover by Paul Richmond
Blurb
Phillip used to laugh a lot, back when his friends called him Pip. However the good deed that left him hospitalized not only marred his body, it stripped him of his good humor too. Ever since, he has pushed his friends away and shut out the world. Donating his vintage clothing to a charity shop should have been the final act in a year-long campaign to sever the links with the man Pip used to be, but the stranger on his doorstep awakens feelings in Pip that he hasn't experienced since the incident that left him angry at the world and reliant on the cold metal of the hideous hospital-issue crutch.
Colby forces his way into Pip's life, picking at the scab of his past. Colby isn't interested in Pip's money or his expensive address. He has only one goal: to make Pip smile again. With every moment in Pip's presence, Colby chips away at the walls Pip has built around himself. Pip knows it's impossible to fight his attraction with Colby's sunny disposition casting light into the darkness in his soul.
It's available now to pre-order.
Dreamspinner Press
Amazon US
Amazon UK
AllRomance ebooks
Kobo
Don't forget I'll be over at the Dreamspinner Blog on 27th December.
Oh yeah and it's Christmas too.
One more sleep!